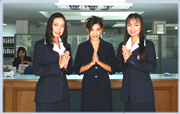 Share Holding
The member cooperatives may invests in the shares capital of FSCT to display their participation in the ownership of the business with initial shareholding of one share value at 500 baht. The additional shares of at least 0.1 percent of the share held by the cooperatives is acquired. The cooperative will get a return on investment in terms of dividend paid from the annual net profit of FSCT.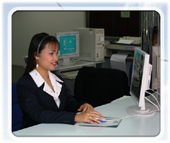 Deposits
It is the financial service provided to the member cooperatives which decide to keep the deposits at the safe and stable institute with suitable return. The main idea is to acquire the working capital in the cooperatives system through FSCT. The member cooperatives may choose the deposit terms to suit their financial plans, whether fixed deposits of 3 months, 6 months or 12 months.

Promissory Notes
In addition to the member cooperatives, all kind of cooperatives, juristic persons and natural persons, may invest in the promissory notes of FSCT according to their financial plan such as 3 months, 6 months, 1 year, 2 years, 3 years, 4 years and 5 years with competitive return compared with the market interest rates. Besides, FSCT is able to manage the liquidity to facilitate the redemption on or before the due date.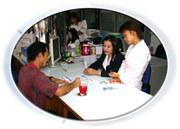 Loans
FSCT has arranged the loans services with interest charged lower than the other financial institutes to serve the member cooperatives as follows:
- Short-term loans
To provide services to the cooperatives which are in need of loans to maintain their liquidity in a short run with the credit limit of 50 million baht and repayment term of 12 months while the loans will be available throughout the contract term.
-Long-term loans
To serve the cooperatives which are in need of loans to extend to the member cooperatives or to carry on the business of the cooperatives. The amount of loans is subject to the financial position of the cooperatives and the amount approved by the cooperators registrar. The repayment term : within 72 months.